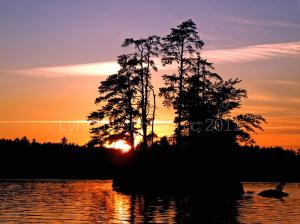 Life as Paradox

Every ending is also a beginning, and every beginning eventually culminates in some state of change and fullness before moving to its finish and conclusion. Hence the cycles and paradoxes of Life. A sunset is beautiful and inspiring, yet reminds us of Life's transience. So it becomes bittersweet, taking on a yin-yang of both positive and negative connotations. Maybe the best metaphors are like that, ambiguous but meaningful on multiple levels. To me, a beautiful sunset suggests the cycles of infinite Life moving through time and space, seeking more of itself. And we ourselves, are reflected in both the glowing waters of sunset, and in the ebb and flow of Life.

Peace and joy to you.
- Lynda


All images and text on this blog are copyrighted material, and may be used only with written permission, except where syndication rights have been granted. All other rights reserved. Please visit my primary site at http://www.absolutearts.com/lyndalehmann/ if you would like to see my acrylic paintings and more of my photography and digital art. I hope you enjoyed your visit to my blog!